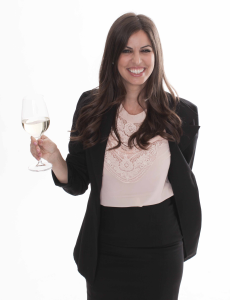 Hi there,
I must share that working regularly with entrepreneurs and business owners
made me pinpoint 3 common problems
that prevent them from networking for results
and succeeding at any networking event or convention.
I truly believe it's important to you as a biz owner
to recognise those problems
and also know how to solve them!
This is what I'll be sharing with you in this VALUABLE email full of practices and tips!
**Please take a few minutes to read this –
it may be a little long, but it's worth your time!
The problems I will solve are:
1)"I don't meet the "right" people for me at networking events"
2) "At networking events, everyone is fake."
3) "I'm afraid of rejection / I'm afraid of approaching strangers."
Let's start!
 
1) The first,
most common problem that prevents from networking events results
"I don't meet the "right" people for me at networking events"
People spend time walking around at different networking events / gatherings
and meeting random people, but not necessarily the right people- 
desired clients, optional people to corporate with, investors, employees, and any type of person you as a business owner is looking to meet to achieve any business goal or need.
>>Solution
First of all, the fact that you didn't meet relevant people for you,
doesn't mean they weren't at the event!
it just means that you didn't meet them there.
This problem can be solved rather easily through
short preparation work before the event.
This is how it's being done:
Go to the event's site or page and learn about the event,
from what type of people it addresses to looking at
who is specifically expected to be there.
Highlight those target people and seek to meet them at the event.
That will help you get information, background,
and answers about who's attending the event
and help you to pinpoint who you would want to meet there.
You can even contact them through social media
before the event and ask to meet there.
This is just the tip of the iceberg, one of many,
but a very useful tactic to meet the right people for you at events.
2) The second
most common problem that prevents from networking events results
"At networking events, everyone is fake."
Many assume that every interaction is fake
and people just want to get something from you
because if not, why should they bother talking to you anyway?!
>> Solution 
Well, let's be honest, some people are faking, but
some are not, and thankfully our natural senses help
us recognize it quite soon.
Trust your gut feeling and choose
who you would like to engage in a longer talk with.
However, almost every interaction can be improved
and shifted by using this very important rule:
Our energy, feeling and the quality of our questions,
and the words we use influences the energy,
the quality of answers, and the feeling we will get
from the person we're speaking with.
In another words-
wear your smile and positive vibes, prepare interesting questions,
and be authentic and willing to truly meet others.
It will shine through you,
like feelings always do,
and the fakeness from the other side
will fade away naturally.
3) The third
most common problem that prevents from networking events results
"I'm afraid of rejection / I'm afraid of approaching strangers." 
So many fears coming up to many people at networking events,
in the form of what I call: the "What If" questions:
>"What if people won't want to talk to me?
>"What if we don't have anything to talk about?"
>"What if I make a fool out of myself?"
This mental chat makes it hard to
approach and meet new people.
>> Solution 
Well, I can really relate to this problem.
I had it for many years.
There are many methods that can increase our
confidence and help us approach
other people better,
I'll share two basic keys to them right now:
The first key
is knowing what you want to say.
This simple key brings the "power" into your hands.
Outline to yourself how you would like
to manage each conversation.
Practice some opening sentences before the event,
plan and practice your pitch,
and know what you want
to get from people you'll meet.
That will give you confidence!
The second key
(that made a big impact in my life)
is the law of:
"not taking anything personally".
They say that most of the things
people do and say
is about them not about you,
and this is especially true in business environments.
If someone rejects you,
it's only because of something he is experiencing about himself,
it's not about you, so go on and pursue better opportunities!
Easier said than done, I know,
but this realisation really changed my life and my confidence in networking
and interpersonal interactions in general!
Don't miss out on greater opportunities!
When we prevent ourselves from going to networking
 events, we lose and miss out on a lot of things!
1.  Finding business growth opportunities by meeting new interesting people. 
2.  Chances to spread the word about your business and your product so more people would get to know you and what you share with the world.
3.  Staying updated about what's going on in your industry. 
4.  Earning more money from different clients and revenue streams.
And many, many more!
It's like always sticking to our local 7/11 and buying
the same products, at the same price, all the time
and not trying the big supermarkets,
where there is whole new world of greater variety of products and prices!
It can be good to stick with what you already know, but it can limit you
and prevent you from finding more opportunities!
Wait!!!
A new problem arose!

Once we found solutions to the main problems that
prevent people from succeeding at networking events,
and we learned about planning and personal communication,
a new problem came up!
You went to an event, you did all the right things,
and you even met three potential clients
But now what???

How do you build, and nourish, this relationship?
How do you create trust, familiarity, and likability to get this person to work with you?
Or help you in different ways?
This is a whole new world of building and nourishing relationships. 
**
I don't want to overload you with tactics and information,
so in my next email,
which will be in your inbox tomorrow,
I will share the two fundamentals
to creating and building long-term friendly relationships that lead to
YOUR desired business results…
See you then!
Lirone
P.S.
If you have any questions- hit reply or Tweet me @LironeGlikman

P.S.S
If you think this valuable email can help one your friends, please share it with him / her.