A few days ago, I met a business person who shared this story with me:
One business owner decided to bring his son aboard, to join the family business.
The time had come again, and the company was expanding and looking for new, bigger offices.
The father did what he used to always do, and called his real estate agent
of the last 15 years asking him to find a new space for his growing company.
When his son heard about it, he told his father,
"Why won't you try different real estate agents and choose the one with the best offer?
Why would you always stick to one agent?"
—
The topic of the matter is- Loyalty!
The father is loyal to this one agent he trusts and feels comfortable working with.
The son wants to explore his options before deciding who to work with,
as there might be better offers out there.
He doesn't know his father's agent and has no obligation to him whatsoever.
Loyalty is something that is built over time.
Your clients and network friends get to know you, your capabilities,
your performance and your trustworthiness and personality as you keep communicating with them.
It's easier to get help, advice, referrals and more from people who already know you,
same as clients who've worked with you before will be easier to attract back than bringing in new customers.
The question is –
What do you need to do in order to get loyal clients and loyal network friends?
To discover that, you can break it down to the authentic vibes you convey on each interaction with you:
What experience and feeling do you leave each person who meets you with?
Consider this question when you first meet, on your second communication,
when people buy from you, after purchasing, a year later.
Loyalty is built by matching the values and impression you convey with your actions
and your ability to create genuine bonds and connections with people, continuously.
Take action:
Study how you do it with people and clients who are already loyal to you.
I'm sure you will learn a lot about yourself the relationships you form by doing so.

If you think now is the time to sharpen the way you communicate with others and create loyalty,
I'm more than happy to guide you in a 1.5-hour laser coaching session.
Click here to leave your email,
and I'll contact you with all the details.
Dedicated to your success,
Your friend and coach,
Lirone x
Business networking coach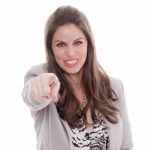 —————————————————————————————————————————————————-
Sign up for my FREE Networking tips newsletter!