Did you know people Google you?
Just as often as you probably Google them!
There is so much info about us out there,  in the "Online Sphere"
but the real deal is knowing how to use this info to our advantage!
Googling and researching people before any type of meeting,
or before approaching them at an event,
can be so powerful- if you know how to!
> How can you use it to close deals?
> How can you use it to connect with people more?
> How can you use it to create a major advantage for yourself amongst the rest!
In today's episode, I will teach you the two main things you should look for when you research people online.
Watch the video below!
A good small talk can help you in your first communication with someone new you've met! Get my Free course: Secrets to Creating Biz Opportunities through Small Talk
Click to Tweet: "Research" is a relationship accelerator, as it helps to know of and understand the other person's needs in advance!
Research not only helps us connect with people, but it also shows something about us.
It shows we are professionals; we care and do our "homework".
If we do it for a single meeting, then we would probably deal with
the same care and professionalism in every project or task.
Research is an important tool in our daily business – networking made routine.

Now it's your turn to share:
How often do you research people you are about to meet with?
What exactly do you look for?
How research helped you land a client or a deal?
Share it in the comment section below!
I am dedicated to bring as much value as I can your way!
Network your way to success!

Lirone

P.S.-Sign up and learn how to master any Small Talk and get more business opportunities your way! Sign Up here!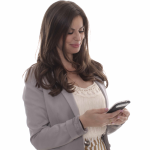 —————————————————————————————————————————————————-
Sign up for my FREE Networking tips newsletter!