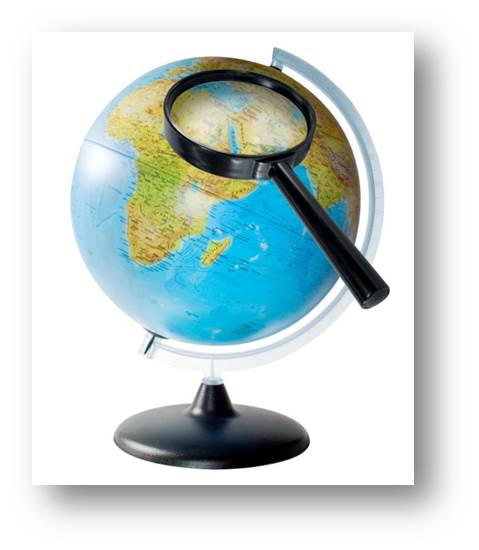 Is there someone you want to reach and you are not sure how to get to?
Are you looking for a key investor, a big connector, or a corporate high manager? Someone that can help you reach your desired goal?

Quite often people ask me how to reach X person or industry key people that can help them grow their business and achieve their business goals.
Well, it's all about applying these actions:
1) Planning your way
2) Using your existing connections
3) Utilizing given resources in the right way to find any mutual friend that can connect you to the targeted person.
In order to grow your business I'm sure you target industries, companies, managers, professionals and so on.  While you have your own important business reasons to locate someone, not everyone is easy to reach. Always remember it's possible – it's in your hands to reach anyone if you want it enough! I can't guarantee it will be easy or fast but make a decision you will get the person and do whatever it takes.
 In this article, I will focus on the planning aspects and the resources to use when you want to find a connection to someone you don't know. That being said, there are several more important components to take into account when you want  the assistance of a stranger: How to approach the person? How to make someone want to assist you? How good your offer is? etc.
I will tell you more about it in my future posts. You are welcome stay updated by subscribing to my Networking Tips Newsletter.
First of all: Make a Plan
When you start looking for connection to someone you don't know or a certain industry key person, you should firstly write down a plan. The plan is easy to make and most importantly will direct you in your search and will save you time, effort, money, and energy.
A) Write the person's name When you start making your plan, write the person's name first, so you will see the "goal" in front of you. If you are looking for an industry manager then do your research and find a few names of people that you want to meet with and write each name separately.
As the person is higher in his organization's hierarchy, he or she will have many connections but will be harder to reach, which makes the situation rather challenging.
B) Research about the person Pull out your investigator antennas; (you will need them later on as well), and start Googling the person and look for available information online. Write down everything you find about the person! Focus on occupation, companies he or she worked for or with in the past, schools attended,  hobbies, place of residence, spouse, family members, neighbors, social circles, charities he or she takes part in and more.
C) Sketch a 'Road Map' that leads to the person After collecting a variety of information it's time to sketch a map and use it as a visual tool. In the map draw the different ways you assume may lead you to the person. Describe different life aspects and industries you detected in your research, and include people or social groups that may have a connection to the person. Try to recognize any mutual "Junctions" or any certain connections you may share.
For example:
– Collage- X may be a mutual friend
– City of birth- X may know someone who knows the person
– Charity- My aunt works for the same charity in a different branch; maybe she knows someone.
D) Make a list of possible ways to reach the person End up preparing a list that is based on the road map conclusions. It will include the possible ways to reach the person through potential people and groups. This list will keep you focused on your search for connection to the person and will guide you in terms of who to approach and how to relate to the end person. That will surely make the process efficient and will help you work your way effectively.
Secondly: Use Social Power Groups
Each of us is surrounded by many social circles and groups. You belong to some of them, you have friends in others and there are some you can enter and get to know. Each person in these social groups is connected to many others, that's why the people surrounding you have the potential to help you reach almost everyone you wish. it's not guaranteed to be easy but it's mostly possible!
After preparing your list of possible ways to reach someone you don't know, you go and approach the people you know. Target people and groups that may belong to one of the person's listed pathways in your plan, to increase the possibility of mutual connections.
– Approach "Go To People"
  You know this type of  "go to people" that are like "networks junction" as they know many people from various industries and have a vast understanding in many fields. "Go to People" are a great source to turn to as there is a high chance they will "know someone who knows someone…" and will be able to assist you or at least direct you on your search. To increase efficiency, start with people that relate to one of the prospect's industries or interest fields you have found in your research.
– Ask friends and family
Spread your needs and tell them to your group of friends and family. Ask them to think carefully about the matter and even tell them to ask their friends too. You can never know who your friends know until you ask them and they may even surprise you for the best. People don't always acknowledge the powerful connections they own, and it is only when you ask focused questions you will get focused answers that will hopefully be of assistance to you.
– Turn to social circles and groups
Target social circles and groups, that relate to some of the fields that linked to the person you seek to connect with. Aim for people you know that are members of relevant social circles, that may lead you to the person you want. You may know someone in the group, and if you don't, get to know them by attending their meetings or online forums and forming relationships that will enable you to get their help.
Thirdly: Use Available Sources
On your search for connections to someone you don't know, you need to use your offline and online resources right. It's about researching and finding overlapping information and work your way through until you get to the person. I have outlined a few powerful online sources that when used together with the offline ones (Social power groups listed above) can bring the desired result:
– LinkedIn 'In Map'
This tool will enable you to see all your LinkedIn connections, easily. It can come in handy when you want to map your connections to figure out how they are related.  It can clearly show you which one of your connections can refer you to another person you don't know, all within your LinkedIn connections –  Click Here!
– Bizzabo
This one is a magnificent networking events app that really makes networking easy as it helps you to locate events and see who will attend them. You can search for events by location and find the right industry event that suits your needs. As you RSVP the event through the app, you can see who else is going and able to PM people through the app too. You can target the relevant events to attend in order to meet someone who can help you and maybe even the end person you want- Click Here!
-Good old social networks
Collecting information from different social networks can provide a good understanding about  the targeted person or someone that can connect you to the person. It can be handy when researching for more information on a person and also when looking for a middleman connection for assistance in locating the right person. Along with Facebook and Linkedin use several popular social networks such as Twitter, Google + and others.

Actions to be taken:
Remember to use these three actions together, when you want to find a connection to someone you don't know:
1) Plan your way – Create a focused and efficient road map!
2) Use your social power groups that relates to the search fields that were
highlighted in your plan
3) Utilize available online sources to seek for referrals and connections
I really want to know your opinion and how does my method helped you in locating someone.. I am waiting for your comments!
Go get them! 
Lirone
————————————————————————–
Loving this content? Sign up for more… It's FREE!