Last week I was honored to be invited once again
to celebrate her highness,  Queen Elizabeth's birthday party,
that was held by the British embassy in Israel.
Those type of official events,
are networking events with prestige, I would say.
There is a high-status audience;
from different government members from around the world,
to senior army personnel, to corporate CEOs and more.
This last event reminded me of many errors I made at
my first cocktail parties and official events.
I've come to a point where I embrace my past errors.
I laugh about myself sometimes,
and try to learn from them.
Click on the video below to learn my lessons!
(Also special lesson learnt for women at events!)



I invite you to sharpen your small talk skills in my free course-

click here!
Click to Tweet: Any type of networking event, is where planning and friendliness join together to invite opportunity in.
It's not fair for me to be the only one sharing mistakes…
Now it's your turn!
Share your errors and lessons in the comment section below.
Long live the Queen!
See you soon!
Lirone.
Xx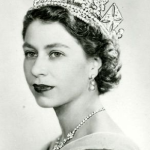 If you have a big event coming up and you would like to network better for specific results you want to achieve, feel free to contact me for a 1.5-hour coaching session. Click here!
—————————————————————————————————————————————————-
Sign up for my FREE Networking tips newsletter!