I was at the "Gratitude and Trust" summit here in NYC,
and there was this tall charismatic man
going on stage, and his talk topic was
"Give To Give."
If you've been following me for enough time, you know
that I see the act of giving as a basic important action
that can help us create better relationships,
feel more fulfilled and achieve our goals.
This man, Wes Hamil, has been in business for 30 years,
and many of those years he also spent
with the Native American community.
I asked Wes to be my guest in my podcast and share
his fascinating life and business journey,
What he has learned and how it transformed the way he does business, and
how his life became better when he incorporated giving into his actions.
To listen to the podcast – Click below:
Most importantly,
Wes shares practical tips that you can start implementing right away
on how you can incorporate giving
in your family and personal relationships,
as an entrepreneurs and business owners
and as employees.
I'm honored and excited to share this
important, rich and practical podcast with you!
Please don't hesitate to share your comments in the comment section below:.
Tell me how practicing the act of giving has influenced your life.
Share it if you found it useful!
About Wes Hamil:

Wes Hamil is an author, entrepreneur, recovery advocate, spiritualist, and songwriter. He has been active in the recovery community for over two decades, has been teaching at various retreats for the past 15 years, and has had his music featured in feature film releases, television and in recording projects alongside performances by Bob Dylan and Bruce Springsteen among others. He recently released a printed version of his spiritual memoir "White Man Red Road", and the ebook including multi-media versions on iBooks and text versions on Kindle, Sony and Nook formats.
As an entrepreneur Wes has a 30 year history which includes the founding of a Music Law Library software which he and his partners later sold to Norman Lear's publishing company, and the recent startup of a real estate oriented software with an education and lead generation focus. Additionally, Wes serves in a Senior executive role in a Denver based risked mitigation company serving the financial sector, a company he was a principal in developing which formed in Los Angeles in the mid 1990's.
Keep networking your way to success!
Yours,
Lirone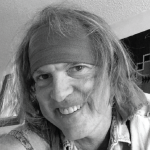 —————————————————————————————————————————————————-
Sign up for my FREE Networking tips newsletter!