I'm sure you've experienced a similar scenario:
You know how you come back from a certain networking event or social gathering,
and your mind is so preoccupied with information, experiences, work and home tasks – you name it!
You let those business cards you've collected lay on the counter until you'll contact those people you met sometime later on…
By the time you get to hold those business cards again,
you don't always remember to match faces to names to people…. Ouch!
What if you could do three simple, quick steps
that have the power to create a good rapport and a stronger connection
right away with those new people you've met?

What if you could become likeable and memorable instantly
on your first communication with someone new?
My triple momentum action method
That's what you should expect in this week's video blog!
I will teach you the "triple momentum action method".
These actions should be taken after meeting someone for the first time.
In life, just like on any good TV commercial,
in order to make sure people will remember us we should authentically tap into their emotional side as well.
Only if you promise to use this method authentically when meeting people,
I invite you to watch this video
Learn what you can do right after meeting someone new in order to create an immediate connection.
A good small talk can help you in your first communication with someone new you've met! Get my Free course: Secrets to Creating Biz Opportunities through Small Talk
Click to Tweet:  "In your first communication with someone new, you should dance between the business talk and the personal talk."
This will help you attract new clients, interesting opportunities and much more.
My agenda is based on finding interest in any person we meet
and acting in a certain way that builds a positive rapport and likeability.
This way, you can authentically create foundations for future mutually beneficial relationships.
Now it's your turn to share:
>Tell me- what do you do right after meeting someone new?
Share your actions with us!
Until next week…
network your way to success!
Lirone
P.S.-Sign up and learn how to master any Small Talk and get more business opportunities your way! Sign Up here!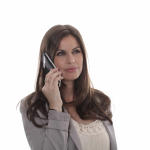 —————————————————————————————————————————————————-
Sign up for my FREE Networking tips newsletter!