Here is a familiar scenario: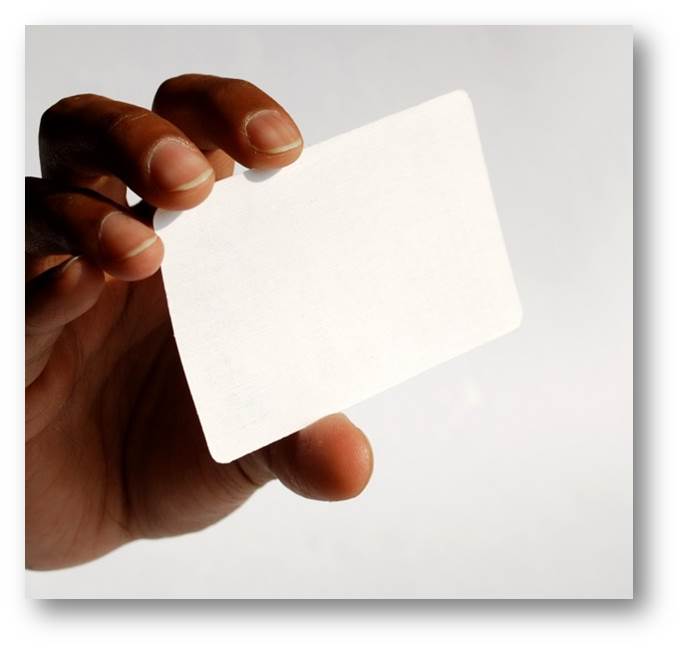 You are at a networking event and you meet someone new. You are having a nice chat and in the "moment of truth" you swap business cards!  Voilà! You have a new member in your network! Not So…
Like you I am also the proud owner of hundreds of impressive and well designed business cards from many respectful people. The truth of the matter is- that's all it is, a well designed piece of paper!
I'm sorry, but you better get the records straight under your head; the amount of business cards you carry does not affect the size of your network, in fact this piece of paper is useless, unless you use it right!
A business card is a mean to leave your contact information and stay evident. It's a tool to use in order to build a relationship, but then again the card alone doesn't worth anything. However, the actions taken upon it do!
Secret reveals – turning business card into relationship
Step by step guide: 
STEP 1 – Respect the card – When someone hands you his business card you should treat it respectfully. Believe it or not, the card represents the person who gave it to you, and there is great meaning in the non verbal level to the way you are holding someone's business card, the length of time you read the details and where you keep it of course. Give the business card respect and the person will respectyour interest in him even more.
STEP 2- Make a first connection within two days maximum – Use the momentum and contact the person by phone call or email. Do it within two days maximum from the day you had met. When contacting the person for the first time, be friendly, show sympathy talk about issues that interest both of you and aim another meeting either in person or at an upcoming function. From now on you should keep in touch with this person every now and again and slowly form a relationship.
STEP 3- Connecting through professional social networks – After your first connection, do reconnect to this person via professional networks such as "linked in" in your free time sooner rather than later. Frequently communicating will make the other person read your profile and learn more about you and so you will be anchored better in his or her memory. This will serve you well and will provide you  with a better acknowledgment from the other person and more topics to talk about the next time you will chat or meet.
STEP 4- Documenting the small details – this is the part where strategy comes in. In order to form strong relationships it's important to write down the details that were discussed after each meeting for each person. While doing so, take a photo of the business card and store all the info in one place under the related person's name (use CRM programs, Outlook contacts, "Evernote" etc). Prior to your next conversation, recall your memos and during your conversation make sure to highlight some relevant issues that will show that you really care and in fact really listened to the person the last time you'd met. The information you learn about someone has the potential to make the relationship foundations stronger and to also bring new opportunities!
Make sure to document the following details about each new person you meet:
Full name * role * company * phone number * email address * how & where did you meet * place of residence * place of origin (if you know) * family member names- wife / husband, kids, ages*  hobbies * When did you last see each other * topics that u have talked about *
and of course: How can you help the person? * how can he or she help you?
STEP 5 – Stay in Touch – Make sure to 'show up' every now and again and maintain the relationship. There can be many reasons to contact a person, the following are a few recommendations:
1)  Seasonal greetings– remember to wish a happy new year / Merry Christmas, Send a greeting card for his or hers birthday, congratulate for a job promotion and the like.
2)  Sharing useful information- always keep your eyes and ears open and share information you get with friends in your network that you think might benefit from it.
3)  Sharing contacts- connect between people that you think can benefit one another.
Relationship is built over time- That's a fact. Use the step by step guide above as a system to form stronger relationships that in time will benefit you and the other person!
Hope you liked what you have read and if so, share it with your friends!
I really want to hear about your ideas and ways of using business cards. You can write it in the comment section below!
yours,
Lirone
————————————————————————–
Loving this content? Sign up for more… It's FREE!