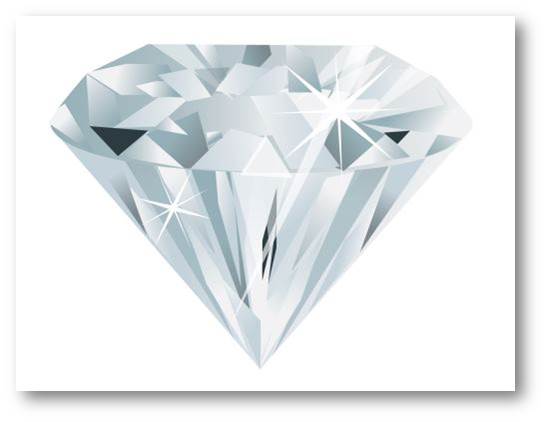 I am sure you will find the next question familiar:
"Hi, I'm Johnny, we met at the entrepreneurs' convention last night.
Do you remember me?"
I can almost guarantee that either you have asked this question or been asked it in the past.
There are so many places to network out there that can bring lots of opportunities your way!
When you network with a new person, one of your goals is to stay memorable and stand out from the rest! (Click to Tweet It!)
When you approach the potential investor you met the day after the event/meeting, you would prefer that they remember who you are, and remember you in a positive way!
That way, you will increase your chances to set a meeting and create a connection with the person.
Standing Out Is Easy!
Here are some of the best techniques to help you stand out in the crowd:
An unforgettable appearance
Your appearance represents you and plays a great part in the image you send out.
Along with choosing an elegant shirt and your favourite shoes, find out how you can add another item that will create interest. (People might even remember you because of it!)
Look for something attractive or unique, or an item you can tell a story about.
Later on, when you contact the person you met, you will be able to remind him or her who you were by mentioning the special item you had on.
Here are some useful examples:
Wear a cool tie with funky colours, wear a hat or a special watch. Get a unique bracelet or a necklace with an attractive pendant that you can talk about.
If you are a man with a moustache, it may make you stand out in some places. Women can wear a chunky necklace, or combine a certain colour in a few of her items such as a pink dress, pink bag, and a pink nail polish, and more.
Talk about memorable topics
During your small talk, aim to talk about topics that other people probably won't talk about. That would be much more memorable than talking about how amazing the speaker was, like many others would.
Research is a great tool to use in this case. Try to check before the event about interesting figures who will be in attendance, and conduct a quick search about them in advance. Of course, you can do a quick Google search about someone at the event itself. The idea is to try to find mutual and unique topics that you can talk about with someone you want to make a connection with.
Show the person you have researched about him or her: it will help you stay memorable, as people usually enjoy when others find interest in them.
Help them remember your name
Dale Carnegie said that the sweetest sound for a person is hearing his own name.
So, in order to make sure that the people you interact with will remember your name, here are a few techniques to make it memorable:
1) Repeat your name- This is the most common way to keep your name memorable. Mention it at least three times (if not more): twice when you introduce yourself, and also later on—say your name as a part of a story that shows you in a positive light.
2) Tell a story about your name– We naturally tend to remember information better through stories. Tell a story about your name, its origin, or just add a funny comment or common mistakes that relate to your name.
3) Link your name to a familiar person– Find a funny way to mention that your name is similar to a famous figure that is known in a positive way. Add an amusing comment that will link you to the famous figure's name in the other person's memory. (Read more about it in a recent article I published)
Leave a memorable giveaway / item
One of the best ways to stay memorable is to give an item that has a "twist". Here are some cool ideas I have seen that may inspire you:
* I met a person who added a special sticker to his business card, a sticker that measure people's feelings: an "emotion indicator". When people touched it, the sticker changed its colour according to one's body heat. There is an index printed on the card next to the man's details to indicate what feeling each colour corresponds to. This is an unforgettable card!
* Create differently coloured business cards with the same content. When you hand out the card to someone, let the person choose his or her favourite colour. (Idea by Moo.com)
* A Fertility Clinique representative gave me a pen that was half-filled with liquid. In that liquid, there were floating "sperm" and "eggs". Fantastic idea!
* Take a photo of you and the other person, and send it to him or her the next day with a personal, positive note. That would keep you memorable for sure!
—
I am eager to know:
what are your ideas, and what do you do to stay memorable when networking?

Until next time.. Keep networking your way to success!

Lirone
————————————————————————–
Loving this content? Sign up for more… It's FREE!