* What is the most common mistake people make at networking events,
   and how can you avoid it?
* When is the best time to arrive at networking events?
* What are people looking to find at networking events?
* And what can you do to work the room like a pro?
We are going to discover all that and more!
Allow me to introduce you to Ilana Eberson, Queen Yenta of Business Matchmaking
and networking events, who shares all that and more valuable lessons
and stories in this fascinating podcast below!
Ilana is an Australian, born and raised, who moved to New York
and started building her career in the big city.
One job led to another, one opportunity led to the next,
and slowly Ilana managed to build a networking events empire in New York city!
Networking event's secret sauce
With her love, compassion and sensitivity for people,
and equipped with a sharp entrepreneurial spirit,
she learned the secret sauce for producing good networking events,
and in her case it's even a few sauces!
Ilana has hosted over 350 networking events and business events in NYC since 2007,
with over 15,000 group members in NYC,
and she is the winner of the Top 100
Small Business Influencers Award in the Leadership Division.
If you find networking as an important skill in your life and
you want to get better at networking events, I encourage you to listen to this fascinating podcast.
Hit play, and enjoy!
A good small talk can help you in your first communication with someone new you've met! Get my Free course: Secrets to Creating Biz Opportunities through Small Talk
Funny story about how we met- I actually noticed her online and
wanted to get to know this top achiever – networker woman.
I was trying to reach her and get her attention at the beginning through
several social media platforms, she didn't answer,
until we actually communicated and met.
And it was worth it… not only to get this interview with her (!)
but for meeting a true people person.
She's loving, compassionate and caring for people around her.
You can see her love for people in the small things she does.
I personally love speaking and learning from Ilana
as she has so much knowledge to share,
and now I want you to know her and get some of her energies and smarts as well!
I think we could have spent hours talking,
but we kept the conversation to 46  minutes of valuable tips.
Right after our podcast, Ilana wanted me to emphasize some tips
we didn't get to talk about,
and here they are:
Follow up, follow up, follow up.
Be likeable and friendly. People want to work with you if they know, like, and trust you.
Find a hook so people remember you when you follow up with them.
Be unique and wear something to stand out so they remember you when you follow up.
Grade business cards after each event so you know who to follow up with first.
Be generous about helping others with their business or making introductions
to people who can help them. People will remember you if you help them,
and they will generally want to return the favour.
Make positive introductions: If you spot two people who could benefit from
knowing each other, make the effort to introduce each other & their business.
Have several pitches ready if you get an opportunity to pitch to someone who does need your services.
Again – Follow up, follow up, follow up.
**The next BNG NYU event is on March 24 and the registration page is right here: click here!
Now it's your turn to share:(in the comment section below)
What is your biggest take-away from this podcast?
What is the you have any specific tips to help people succeed at networking events do share with me
Until next week…

Lirone

P.S. – Have you taken my free Small Talk Secrets course? If not, it's time to up your game
and your small talk for big results! Click here for instant access!
P.S.S-  NYCBNG Websites are:
www.thenycbusinessnetworkinggroup.com
www.nycbng.com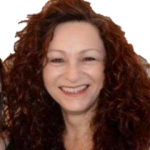 —————————————————————————————————————————————————-
Sign up for my FREE Networking tips newsletter!